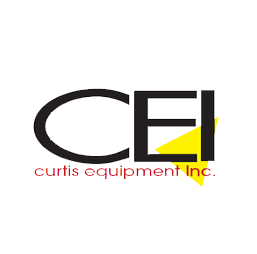 With 22 years in business, Curtis Equipment has designed, supplied, and installed over $100 million in all types of commercial food service facilities to date. Most of our work has been through general contractors, and we have increasingly been asked by the customers if they can work with us directly to avoid extra costs and fees and have more personalized service. By offering design, supply, installation, value, engineering, and warranty service with a retail presence and a GSA Schedule, Curtis Equipment strives to be the best and most complete local neighborhood full-service foodservice equipment company.
Our team consists of an estimating department that bids and prices up each project. From there the sales department follows up with the customer to make sure they have received their prices and had all their questions answered. Finally, if the order is received, the sales department forwards the information to the accounting department to provide an invoice.
Upon receipt of payment, our purchasing department enters the order and sends out the tracking information with a contact name to our lead installer to schedule an appointment for the delivery. With kitchens and restaurants fully operational during peak business hours, our in house installation staff is able to coordinate with each customer to work around their schedule at no additional cost. While others subcontract the work out, CEI prefers to maintain control of our installation team to accommodate our customers.
Choose the company that's been trusted by the biggest names in education, air travel, hospitality and more! You'll get professional and affordable service with us guaranteed.

Curtis Equipment is the ONLY full-service commercial kitchen dealer actually located in Washington DC. Our focus is on the Washington DC community, and we are certified as a LSDBE in Washington DC. Our current office and retail store of approximately 5000 square feet was purchased in 2012, located at 5514-5516 Colorado Avenue, NW Washington DC. Because of our retail and convenient office location, many customers are free to come in, browse, and park for free to view our new and used inventory. Also, we welcome any customer who wants to make an appointment on weeknights or weekends. While most dealers say they are in DC, few are willing to come into the District or provide access for a customer to see the equipment on a walk-in basis.
Given the international area and our commitment to diversity, CEI's staff includes Hispanic and Ehiopian members- fluent in Spanish and Amharic.
Reach out to us today about your needs.