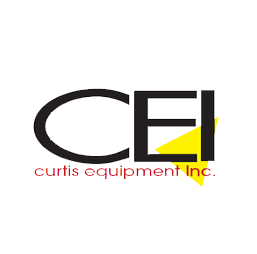 "We would like to take this opportunity to thank you and your firm for an outstanding performance at Savoy Elementary School and Wilson High School. The construction of these schools included resolution of numerous design issues and a very fast paced schedule. These schools could not have been accomplished without the dedication, teamwork, and cooperative effort provided by all of your employees.
On behalf of GCS-SIGAL's entire project team, we want to express our congratulations and appreciation for your concern, tenacity and enthusiasm. This project could not have completed as quickly and professionally without your help.
We look forward to working with your team on Cardozo HS as well."
Daniel Waldo, Project Manager
Choose the company that's been trusted by the biggest names in education, air travel, hospitality and more! You'll get professional and affordable service with us guaranteed.

"Please let this letter serve as confirmation that this DC Nationals Baseball Stadium project, under Section 11400, consisting of the purchase and installation of the commercial kitchen equipment, was successfully completed by Curtis Equipment on time and without issue for opening April 2008. Curtis worked with Stafford Smith Inc. to provide equipment and installation for the 20+ concessions and was soley responsible for furnishing and installing the equipment at the centerfield restaurant, kid's concession, and terrace bar.
Accordingly, Clark would recommend Curtis Equipment on a job of this size or smaller."
Matt Haas, Project Executive
Reach out to us today about your needs.
"We at Keystone Plus Construction would like ot take the opportunity to acknowledge and thank you for your efforts expended by you and your firm at the Peabody Early Childhood Center Project completed this past summer as part of the DGS Phase I School Modernization Program.
As we are all aware, these "summer blitz" projects are fast paced and present unique challenges that need to be overcome. Had you and your personnel not expended the fforts in procuring, delivering, and installing the kitchen equipment, int he abbreviated time frame provided, it could have been detrimental to the project and ultimately the end user as they would have had to make other arrangements for food preparation for the students. As it turned out, the kitchen was ready and inspected int ime for the first day of school.
We look forward to working with you again in the future."
Robert Groman, Project Manager
Awards/Recognitions:
DCPS-CTE Restaurant Association of Metropolitan Washington
Education Foundation- Partnership- June 2007
In recognition for donation and completion of the Roosevelt High School - Washington DC
The Atlanta Committee for the Olympic Games (ACOG)
Certificate of Registration & Recognition - 1994
EEOP Office
The Washington Post
March 28, 2008
All Star Line Up Subcontractor Recognition under Clark-Hunt-Smoot
In recognition of the successful and timely completion of The DC Nationals Baseball Stadium Restaurant & Concession Stands
Vulcan Hart
Outstanding Sales, Support & Performence
1995, 1997, 2001
CALL US TODAY 202-244-1839