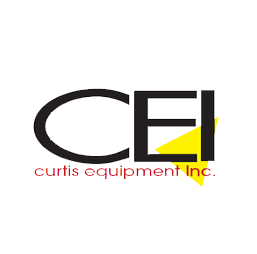 Curtis Equipment, Inc. aka CEI began in 1991 doing joint ventures with kitchen equipment contractors. Located on Wisconsin Avenue in DC for 20 years, CEI was the only commercial full service foodservice equipment dealer actually located in the district. Eventually, the CEI name grew and the company expanded doing partnerships with food and beverage distributors like Marriott to supply and install some fast food chains at places like the Atlanta Hartsfield Airport and the RFK Stadium.
CEI's employee base continued to grow and by October of 1992, CEI became incorporated working on large out of state projects including prisons, military bases and hospitals in Chicago, Illinois, Beaumont, Texas, Ft Leavenworth, Ks, and Shirley, Massachusetts. This experience outside of the local metropolitan area, gave CEI much exposure as a minority owned company capable of completing complex, large projects which included design and build.
CEI was eventually certified as an HUB, CBE or MBE in 16 states. Working on so many types of government projects, end users began encouraging CEI to get a GSA schedule in order for these buyers to purchase from CEI directly in the after market. In 2004, with the support of the local mfrs representatives CEI was finally approved to have a GSA Schedule. Since then CEI has both a government market GSA division and a contract division.
In January of 2012, CEI's lease on Wisconsin Avenue ended, and the company decided to purchase a retail store and office space at 5516 Colorado Avenue, NW Washington DC and focus on the local area only. At our retail store and warehouse, CEI displays both new and used equipment for sale. Although not fully launched, the retail store will open a small wares division in 2014 convenient for local restaurants and deli's who often complain that there are no restaurant suppliers in Washington DC. We hope to fill that void and accommodate this restaurant market.
With our extensive knowledge in the foodservice equipment industry, CEI remains the only commercial kitchen equipment dealer that is full service with a retail store in Washington Dc offering design, supply and install as well as new and used equipment – and now entering into the small wares market.
Choose the company that's been trusted by the biggest names in education, air travel, hospitality and more! You'll get professional and affordable service with us guaranteed.

Reach out to us today about your needs.